Monday, May 14, 2018 / by Karin Head, Owner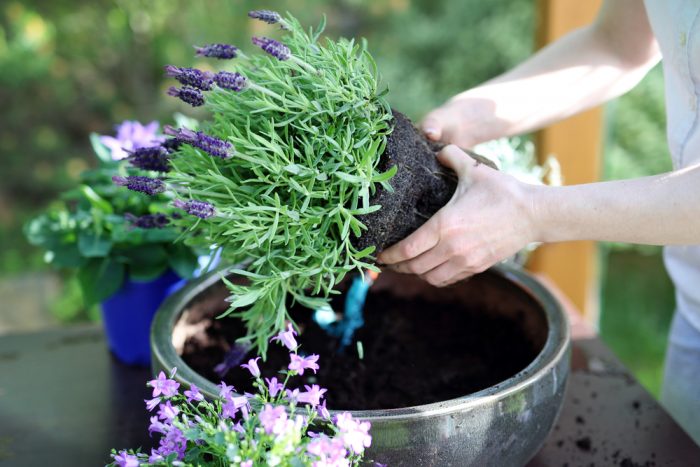 Spring is a wonderful time to plant container gardens around the outside of your home to add some color and curb appeal. After the winter season is complete, it's refreshing to see bright colored flowers and watch things grow! Container gardens are great for all types of homes, but they're an especially excellent option if you live in an apartment or home with limited yard space. Here are some tips for creating the perfect container gardens for spring.
Pots – The possibilities are endless when it comes to pots for your container garden. Your local home improvement store or plant nursery is likely to have an abundance of different pots from which to choose. Additionally, recycled items from around your home can make fantastic containers. Anything that has space for compost will work — including cans, buckets, fruit trays and colanders. If you choose something that doesn't have holes in the bottom, use a drill to create some drainage holes before you begin planting.
Plants – Choosing a variety of colors, textures and heights is important when creating a container garden. Ideally, you would like a plant tall enough to hang over the edge of the pot, and something with a pop of color for the center. Be sure to consider how much light your container garden will receive, and then choose your plants accordingly.
Soil – Choose a good potting soil from your local home improvement store or plant nursery. Also choose a fertilizer. Add some rocks to the bottom of your pot for drainage, and cover with soil. Once the soil and plants are in the container, continue filling in until the soil reaches an inch from the top of the container. Be sure to pack the soil lightly, as it will continue to settle as the plant grows.
Contributed by Ashley McKenzie-Sharpe
Phone: 336-748-4599 | ashleym@fairwaymc.com